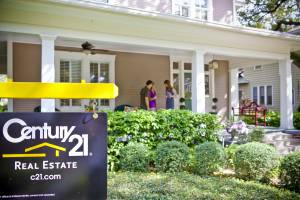 Selling Your Home?
Real Estate Marketing goes High Tech!
It is not the same old real estate market anymore! These days, it's faster, more complex, and more competitive in every way! Today over 90% of home buyers begin their home search on the Internet. Offers arrive by cellular phone, and mortgage companies utilizing desktop underwriting make it possible for buyers to obtain pre-approved financing right in the comfort of their own living room! Agents are cheating their sellers if they don't use every possible technology to market their homes!
It is important to find an agent (e-agent) who stays up to speed on technology for you to find the buyer to pay the highest price! Top-selling agents make skillful use of the Internet, digital cameras, computer databases, social networking, and wireless phones to track leads and enhance their effectiveness in other ways, while the agent who clings on to traditional business practices are left behind!
In this supercharged marketplace you need more than just a REALTOR, you need a professional with unique training and innovative know-how to create opportunities, identify potential pitfalls up front, and make your home selling experience pleasurable. Utilizing streaming virtual tours, video, customized advertising, and an unlimited amount of digital photographs to showcase your property, your Internet presence will be second to none! In addition, I will bring you all the benefits of my significant experience and variety of real estate transactions. That expertise, combined with advanced real estate education will make your home sale a success in every way!
Very, very few REALTORS have my credentials!
Call or e-mail me today...You'll be glad you did!